Information

Technical Info

Your Account

Ordering

We ship worldwide with economy and expedited shipping via USPS and FedEx. Orders normally ship within two business days. Shipping time and cost options are available in the shopping cart when you start your checkout.



Testimonials
World Challenge GTS Success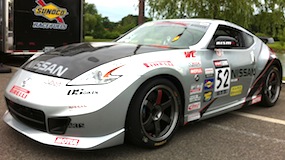 we had a LOT of success this weekend in the Hard Brakes Ti backing plates helping control the extreme temps of our factory Nismo calipers... We were...
Read More ->
---
Essential for Production Race Cars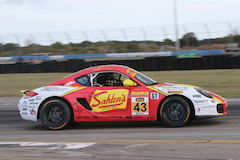 I remember the days in the 80s and 90s, when one of the key skills in driving a production race car was keeping from bending your brake pad backers. ...
Read More ->
---
Newsletter
Subscribe for product updates, special discounts and FREE shipping on your next order. (U.S. orders only, coupon code will be mailed to you).


Testimonial
Key to Enduro Victory
Monday 25 July, 2016
Team Sahlen competes in Long Endurance Races. These are not your ordinary 90 minute enduros. No,were talking long, long races, 9 to 14 hours long, with even some of those events being 24 hours long. When a race is this long, you can't take a chance that you would run out of brakes. This is why Team Sahlen utilizes the Titanium Brake Backing Plates made by HARD BRAKES. Team Sahlen Driver Will Nonnamaker shared his thoughts "We recently secured the overall victory at the American Endurance Racing 9 hours at Watkins Glen International with our Porsche Caymans. Watkins Glen is known for being a track hard on brakes. But throughout the race, we had a solid brake pedal, with no fade. And even at the end, we were still driving hard into the turns. I strongly believe this is due to our utilizing the HARD BRAKES heat shields to prevent heat transfer during the grueling 9 hours.