Information

Technical Info

Your Account

Ordering

We ship worldwide with economy and expedited shipping via USPS and FedEx. Orders normally ship within two business days. Shipping time and cost options are available in the shopping cart when you start your checkout.



Testimonials
Ti heat shields eliminated brake fade for my CTS-V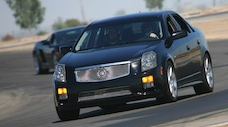 I wanted to say again that I'm very happy with the shims so far. At Pueblo the ambient temps were near ninety. Many cars in my run group were...
Read More ->
---
Winning Tech for Dodge Viper Cup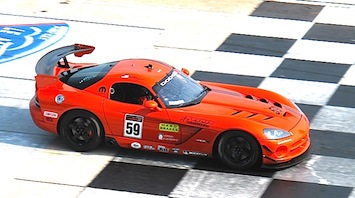 Another Dodge Viper Cup win for us! Thanks for the heat shields! The brakes were working overtime with 100 lbs of rewards weight on the car (and also...
Read More ->
---


DPF7876 Titanium Brake Shim for Alcon, Mitsubishi EVO FQ
$97.99
Sale: $88.19

Special: 10% off
Testimonial
Awesome results for BMW 135i
Thursday 29 April, 2010
How did it go? ... VERY WELL! We can now complete one full session which we have never done before due to the brakes overheating and the pedal going to the floor. As a precautionary measure we bleed the brakes between rounds. We used to see BLACK fluid bleed out of the front calipers after a few laps. Now we are seeing normal looking fluid! These brake shims from TiSpeed are absolutely doing their part in keeping our brake fluid temperatures in check!