Information

Technical Info

Your Account

Ordering

We ship worldwide with economy and expedited shipping via USPS and FedEx. Orders normally ship within two business days. Shipping time and cost options are available in the shopping cart when you start your checkout.



Testimonials
Ti heat shields eliminated brake fade for my CTS-V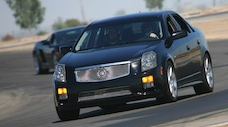 I wanted to say again that I'm very happy with the shims so far. At Pueblo the ambient temps were near ninety. Many cars in my run group were...
Read More ->
---
No more boiled fluid at CMP.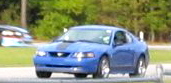 I forgot to get back to you on those shields for the PBR twin piston Mustang/Corvette calipers.They definately work as I haven't boiled my fluid...
Read More ->
---


DPF7876 Titanium Brake Shim for Alcon, Mitsubishi EVO FQ
$97.99
Sale: $78.39

Special: 20% off
Titanium brake shims vs big brake kit upgrade.
If you are tracking a street car with stock brakes, you may be experiencing that the brakes are not up to the job for stopping your car lap after hot lap. An expensive option for your car is to upgrade to an aftermarket big brake kit (BBK). While this may be the ultimate upgrade for many serious racers, there are a few drawbacks to consider.
Cost. Our titanium brake heat shields, racing brake pads and a bottle of racing brake fluid are a much cheaper alternative to a BBK upgrade that might just be enough for your needs.

Reversibility. If your car is under warranty, there is a good chance that the dealer will flag it for possible warranty rejection if they notice that you have upgraded the brakes to a track model. Our titanium brake shims can be removed in just a few minutes so that the dealer will never know about your upgrade.

Order of Upgrades. Unless you are sure that you need the full power of a racing brake kit, why not start with the cheaper options first? We usually recommend to start with an upgrade to racing brake fluid, followed by racing brake pads and titanium brake shims, then brake cooling ducts, and finally a full upgrade to the BBK if it is still needed.

Series Regulations. Many racing series require the use of stock brake calipers, for which a BBK upgrade is not an option.