Information

Technical Info

Your Account

Ordering

We ship worldwide with economy and expedited shipping via USPS and FedEx. Orders normally ship within two business days. Shipping time and cost options are available in the shopping cart when you start your checkout.



Testimonials
Keeps my caliper seals from cooking.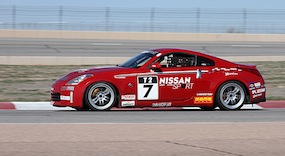 The Brembo brakes on my Nissan Sport-sponsored 350Z T2 racecar are a huge strength. Using Hoosier R-compounds generates additional heat over the...
Read More ->
---
Essential for Production Race Cars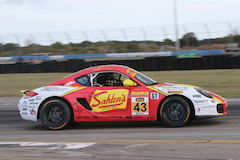 I remember the days in the 80s and 90s, when one of the key skills in driving a production race car was keeping from bending your brake pad backers. ...
Read More ->
---
How do brake heat shields increase pad life?
Where our heat shields provide increased pad life is in reducing the amount of heat that gets transferred to the caliper components as the pad wears down. In addition to acting as a friction material, brake pads also provide insulating properties; not nearly as good as our titanium on a mm per mm basis, but even just putting a physical distance between the pad/rotor interface will cause the heat to transfer more slowly into the caliper. When your brake pads wear down, you get more heat transfer into your caliper. Many racers throw away half-used pads because of this (or store them in boxes on the shelf), something that the brake pad manufacturers don't mind at all. Our product lets you run the pads down to a lower thickness before the heat transfer becomes excessive.