Information

Technical Info

Your Account

Ordering

We ship worldwide with economy and expedited shipping via USPS and FedEx. Orders normally ship within two business days. Shipping time and cost options are available in the shopping cart when you start your checkout.



Testimonials
Ti heat shields eliminated brake fade for my CTS-V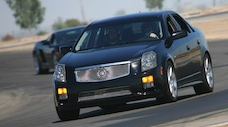 I wanted to say again that I'm very happy with the shims so far. At Pueblo the ambient temps were near ninety. Many cars in my run group were...
Read More ->
---
World Challenge GTS Success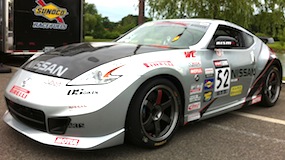 we had a LOT of success this weekend in the Hard Brakes Ti backing plates helping control the extreme temps of our factory Nismo calipers... We were...
Read More ->
---
Newsletter
Subscribe for product updates, special discounts and FREE shipping on your next order. (U.S. orders only, coupon code will be mailed to you).


How do brake heat shields increase pad life?
Where our heat shields provide increased pad life is in reducing the amount of heat that gets transferred to the caliper components as the pad wears down. In addition to acting as a friction material, brake pads also provide insulating properties; not nearly as good as our titanium on a mm per mm basis, but even just putting a physical distance between the pad/rotor interface will cause the heat to transfer more slowly into the caliper. When your brake pads wear down, you get more heat transfer into your caliper. Many racers throw away half-used pads because of this (or store them in boxes on the shelf), something that the brake pad manufacturers don't mind at all. Our product lets you run the pads down to a lower thickness before the heat transfer becomes excessive.