Information

Technical Info

Your Account

Ordering

We ship worldwide with economy and expedited shipping via USPS and FedEx. Orders normally ship within two business days. Shipping time and cost options are available in the shopping cart when you start your checkout.



Testimonials
Keeps my caliper seals from cooking.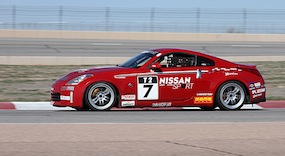 The Brembo brakes on my Nissan Sport-sponsored 350Z T2 racecar are a huge strength. Using Hoosier R-compounds generates additional heat over the...
Read More ->
---
Winning Tech for Dodge Viper Cup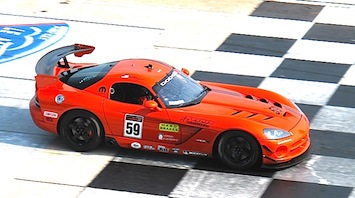 Another Dodge Viper Cup win for us! Thanks for the heat shields! The brakes were working overtime with 100 lbs of rewards weight on the car (and also...
Read More ->
---


DW6712 Titanium Brake Pad Heat Shielding Shim for Wilwood DynaPro 6
What should I do with my existing (OEM) shims?
What should you do with the existing (OEM) shims on your brake pads when installing our titanium brake heat shields? There is no single best answer to that, because of the variety of OEM shims out there. Some OEM shims are designed for noise damping while others are for blocking heat from the brake pads. Some are made from rubber like material, others from steel. Some have damping springs, others do not.

A good rule of thumb is that if the existing shim looks like stainless steel then you probably want to try to keep it on in addition to the new titanium brake shim. Although stainless steel is not as good a thermal insulator as our 6Al-4V titanium alloy, every little bit helps. If the existing shim is a softer metal such as welder's steel or aluminum, then go ahead and get rid of it.

If you are having trouble fitting your new titanium shims in with the existing shims, then you should probably go without the existing ones and use titanium only for maximum thermal protection. If you have any questions about the installation please don't hesitate to contact us.