Information

Technical Info

Your Account

Ordering

We ship worldwide with economy and expedited shipping via USPS and FedEx. Orders normally ship within two business days. Shipping time and cost options are available in the shopping cart when you start your checkout.



Testimonials
Awesome results for BMW 135i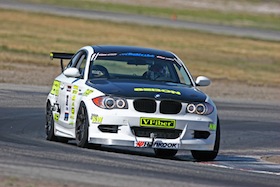 How did it go? ... VERY WELL! We can now complete one full session which we have never done before due to the brakes overheating and the pedal...
Read More ->
---
Key to Enduro Victory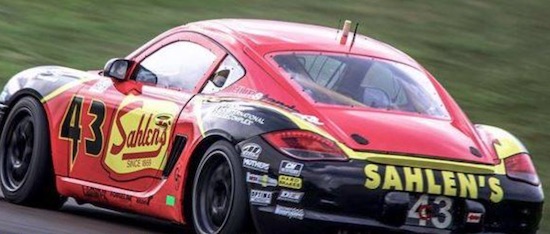 Team Sahlen competes in Long Endurance Races. These are not your ordinary 90 minute enduros. No,were talking long, long races, 9 to 14 hours long,...
Read More ->
---


DPF7876 Titanium Brake Shim for Alcon, Mitsubishi EVO FQ
$97.99
Sale: $78.39

Special: 20% off
Choosing the best material for brake backing plates.
Ventilated Titanium Brake Heat Shields (TS-V-DXXXX - Titanium Alloy 6AL-4V)
Ventilated Titanium Series heat shields are our revolutionary new patented technology that uses a multilayer design with overlapping cross ventilation channels to provide air flows to the critical boundary between the brake pad and caliper piston. The unique multi-layer air channel design allows excessive heat to be vented away from the boundary even under high pressure hard braking. It also allows cooling air to flow quickly into the boundary when the brakes are released, so that you get more effective cooling between braking zones. The result is that your ventilated heat shields act as a heat pump, using the heat generated by the friction of your brakes to force out hot air and draw in cooler air. This design is particularly effective when used in conjuction with brake cooling ducts that direct air into the caliper system, as they allow the cooling air to go straight into the area of the caliper piston that most needs it. Our Ventilated Titanium Series heat shields are made from top grade 6AL-4V titanium alloy.
Solid Titanium Brake Heat Shields (TS-T-DXXXX - Titanium Alloy 6AL-4V)
The standard thickness for our titanium brake heat shields is 0.5mm, or 0.020". This thickness usually allows the shim to be installed even with new brake pads and rotors, although you may need to bed the pads through a few hard stops first and/or use caliper spreaders to make room for the new shims. The standard 0.5mm thickness works well in most cases, as it provides a good balance of low price, ease of installation with new brake components and effective thermal protection.
We also stock thicker versions of our titanium backing plates for many of our models (1.0mm or 0.040" or thicker). Oftentimes (but not always) this will also fit in your calipers with new pads, particularly if you use a caliper piston spreader. If you typically run your brake pads after significant wear in then you will find that this provides significant additional thermal protection. In general, for extreme track applications with a combination of heavy car, high speeds, and/or hard braking the more thickness of titanium heat shield you can insert the better off you will be. Please be aware however that the thicker version may be impossible to install with new pads. As a workaround to this dilemma, most of our heat shield designs allow for stacking of multiple shims, which lets you install a single standard shim when your brake pads are new, and add additional shims as your pads wear down.
Stainless Steel Brake Heat Shields (TS-S-DXXXX - Type 304 Stainless Steel)
We also offer some of our models in 304 Stainless Steel. 304 SS is roughly twice as heat conductive as our Ti alloy, however it is still a good heat insulator compared to standard steel or aluminum components. The 304 stainless steel version can provide you with significant heat protection. We offer this option to our customers for two reasons: 1) we can offer it at a much lower price that is not subject to the swings in pricing that occur when market titanium prices shift, and 2) some racing classes prohibit the use of titanium components. Our standard stainless steel version is 0.036" or almost 1.0mm thick. Thus a standard 1.0mm stainless steel heat has about the same thermal protection as a 0.5mm titanium heat shield, at a lower cost, but with a thicker material.
We list our ventilated, solid titanium and stainless steel brake shims as separate models. Each model has the available thicknesses listed as options on the product page.

All thickness listed are nominal. Due to variations in our materials supply and finishing there may be a variation of +/- 5% in the actual thickness of the material.
Please note that we do not recommend shaving down your brake pads to make our titanium shims fit with your new pads and rotors. Shaving of the pad surface can result in significant scarring, and damage to your brake pads and rotors.