Information

Technical Info

Your Account

Ordering

We ship worldwide with economy and expedited shipping via USPS and FedEx. Orders normally ship within two business days. Shipping time and cost options are available in the shopping cart when you start your checkout.



Testimonials
Keeps my caliper seals from cooking.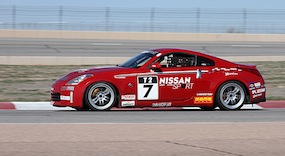 The Brembo brakes on my Nissan Sport-sponsored 350Z T2 racecar are a huge strength. Using Hoosier R-compounds generates additional heat over the...
Read More ->
---
No more boiled fluid at CMP.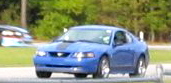 I forgot to get back to you on those shields for the PBR twin piston Mustang/Corvette calipers.They definately work as I haven't boiled my fluid...
Read More ->
---
Will these fit with new pads?
Yes! Our shims are designed to be thin enough that they will fit with even new pads (roughly 0.5mm). You may find it necessary to break in the new pads with a bedding procedure before the shims will fit.
As your pads wear down, you can "stack" our shims to make up for lost brake material. This will actually decrease the amount of heat that gets to your brake fluids as your pads wear down.