Information

Technical Info

Your Account

Ordering

We ship worldwide with economy and expedited shipping via USPS and FedEx. Orders normally ship within two business days. Shipping time and cost options are available in the shopping cart when you start your checkout.



Testimonials
Ti heat shields eliminated brake fade for my CTS-V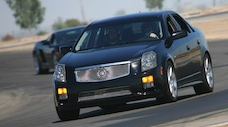 I wanted to say again that I'm very happy with the shims so far. At Pueblo the ambient temps were near ninety. Many cars in my run group were...
Read More ->
---
Essential for Production Race Cars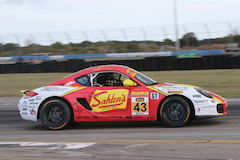 I remember the days in the 80s and 90s, when one of the key skills in driving a production race car was keeping from bending your brake pad backers. ...
Read More ->
---


DPF7876 Titanium Brake Shim for Alcon, Mitsubishi EVO FQ
$97.99
Sale: $88.19

Special: 10% off
What race teams use titanium for racing brakes?
Titanium is expensive, but also in high demand in racing applications, for a reason. In professional racing circles it is widely used as a principle component for managing brake heat. The light weight, structural integrity and minimal thermal conductivity of titanium alloy make it ideal for use at the highest levels of racing including the top stock car, and open wheel racing series such as NASCAR and Formula One racing.
World class brake caliper manufacturers such as Brembo, already make use of Titanium inserts in many of their high-end brake caliper sets. And a growing collection of aftermarket caliper manufacturers include our brake heat shields in their big brake upgrade kits.
Hard Brakes brings you the racing advantages enjoyed by top professional teams in an inexpensive and easy to install solution that requires no significant modifications to your car or budget. Our product is used by racers all around the globe in a huge range of racing series.