Information

Technical Info

Your Account

Ordering

We ship worldwide with economy and expedited shipping via USPS and FedEx. Orders normally ship within two business days. Shipping time and cost options are available in the shopping cart when you start your checkout.



Testimonials
World Challenge GTS Success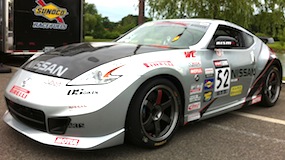 we had a LOT of success this weekend in the Hard Brakes Ti backing plates helping control the extreme temps of our factory Nismo calipers... We were...
Read More ->
---
Essential for Production Race Cars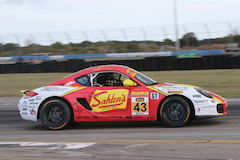 I remember the days in the 80s and 90s, when one of the key skills in driving a production race car was keeping from bending your brake pad backers. ...
Read More ->
---
All Testimonials
---
Winning Tech for Dodge Viper Cup
Monday 13 June, 2011
Another Dodge Viper Cup win for us! Thanks for the heat shields! The brakes were working overtime with 100 lbs of rewards weight on the car (and also a HOT weekend) but the brake heat was under control!
---
Worked Great in Race Conditions
Tuesday 13 July, 2010
With the Hard Brakes backing plates installed, we noticed overall improved braking performance in the H-Stock BMW 135i car immediately. With one of the heaviest and most powerful cars in BMW CCA Club Racing, brake performance is very important to us. Although our Hawk DTC-70 brake pads handle the heat quite well, we now have less fade, lower caliper temps, shorter braking distances, more driver confidence and the pads last longer.


We tried the Hard Brakes titanium backing plates and saw much lower caliper temps from session to session which helped eliminate late session brake fade. With tempilaq paint we were seeing between 1000 and 1200 degrees on the backing plate - not rotor - backing plate!



[Ed. Note: This testimonial refers to the D1371 model of our titanium brake heat shield for the BMW 135i. The 135i has a well known issue with brakes overheating, due to it being a powerful yet heavy car that sees frequent track time.]
---
Keeps my caliper seals from cooking.
Thursday 06 May, 2010
The Brembo brakes on my Nissan Sport-sponsored 350Z T2 racecar are a huge strength. Using Hoosier R-compounds generates additional heat over the course of a NASA or SCCA race. The TiSpeed shims definitely help, and anything that keeps those caliper seals from cooking is worth the money.

[Ed. Note: This testimonial refers to the

D960

and

D961

models of our titanium brake backing plates for the Nissan 350Z and other applications.]
---
Thursday 29 April, 2010
How did it go? ... VERY WELL! We can now complete one full session which we have never done before due to the brakes overheating and the pedal going to the floor. As a precautionary measure we bleed the brakes between rounds. We used to see BLACK fluid bleed out of the front calipers after a few laps. Now we are seeing normal looking fluid! These brake shims from TiSpeed are absolutely doing their part in keeping our brake fluid temperatures in check!
---
Ti heat shields eliminated brake fade for my CTS-V
Thursday 11 March, 2010
I wanted to say again that I'm very happy with the shims so far. At Pueblo the ambient temps were near ninety. Many cars in my run group were experiencing brake fade near the end of the day. I didn't notice any. The clutch getting spongy and sticking on the other hand, is another issue... :)
---