Information

Technical Info

Your Account

Ordering

We ship worldwide with economy and expedited shipping via USPS and FedEx. Orders normally ship within two business days. Shipping time and cost options are available in the shopping cart when you start your checkout.



Testimonials
Ti heat shields eliminated brake fade for my CTS-V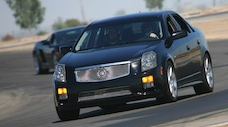 I wanted to say again that I'm very happy with the shims so far. At Pueblo the ambient temps were near ninety. Many cars in my run group were...
Read More ->
---
Endurance Racing "Must Have"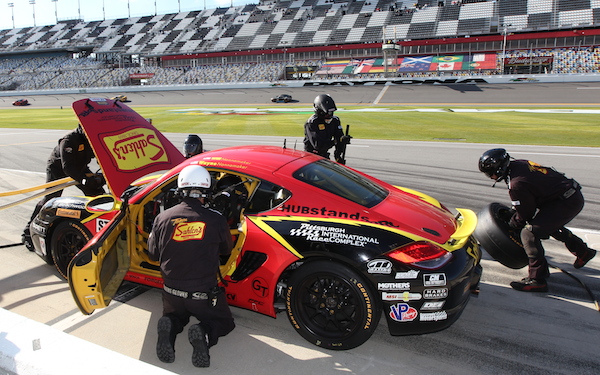 We had not raced in the Continental Tire Series for a few years, so stepping back into this world, we knew that there would be some new things to...
Read More ->
---


DPF7876 Titanium Brake Shim for Alcon, Mitsubishi EVO FQ
$97.99
Sale: $68.59

Special: 30% off
All Testimonials
---
Monday 25 July, 2016
Team Sahlen competes in Long Endurance Races. These are not your ordinary 90 minute enduros. No,were talking long, long races, 9 to 14 hours long, with even some of those events being 24 hours long. When a race is this long, you can't take a chance that you would run out of brakes. This is why Team Sahlen utilizes the Titanium Brake Backing Plates made by HARD BRAKES. Team Sahlen Driver Will Nonnamaker shared his thoughts "We recently secured the overall victory at the American Endurance Racing 9 hours at Watkins Glen International with our Porsche Caymans. Watkins Glen is known for being a track hard on brakes. But throughout the race, we had a solid brake pedal, with no fade. And even at the end, we were still driving hard into the turns. I strongly believe this is due to our utilizing the HARD BRAKES heat shields to prevent heat transfer during the grueling 9 hours.
---
Essential for Production Race Cars
Thursday 02 October, 2014
I remember the days in the 80s and 90s, when one of the key skills in driving a production race car was keeping from bending your brake pad backers. What I wouldn't have done to have had the Hard Brakes component back in those days. I know that the Hard Brake will certainly provide us with a fantastic opportunity to still have great brakes at the end of the race.
---
Tuesday 30 September, 2014
We had not raced in the Continental Tire Series for a few years, so stepping back into this world, we knew that there would be some new things to learn. When Hard Brakes reached out and contacted us, I was excited to learn about their product, since we knew this would be a problem with production based race cars. We have been very happy with the product and its useful assistance in Endurance racing application where continued stopping power is crucial.
---
Thursday 05 June, 2014
Opening night we didn't have your product installed. Kind of hard on the brakes and they responded as I was used to.

Next night, Your product installed and on the brakes a lot. What a difference. The pedal was hard and I really noticed how they grabbed more than ever before. The only thing that was different was we had Hard Brakes titanium backing plates installed.

They work. Thank you.
---
Friday 08 June, 2012
we had a LOT of success this weekend in the Hard Brakes Ti backing plates helping control the extreme temps of our factory Nismo calipers... We were able to document appx a 20 degree decrease in caliper temps and that was exactly what we were hoping to net, in order to help keep our fluids from reaching a critical boiling point under certain conditions... Thanks for all your assistance guys!
---